Ken Wimberly, CCIM
Operating Principal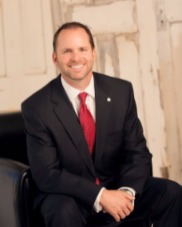 Ken Wimberly serves as the Operating Principal for Keller Williams Abilene. He is responsible for casting the vision and facilitating the growth and development of the market center. Ken has been in the real estate business since 2002. He is a CCIM (Certified Commercial Investment Member), a licensed broker, a serial entrepreneur, a real estate investor, and a proud father of three wonderful children. He runs a large commercial real estate group based in Fort Worth, Texas that specializes in retail and healthcare income producing properties. Ken enjoys helping others with personal development, travelling, golfing, adventure races, running, and Texas Hold'em Poker.

How Can I Help?: Ken is the contact for strategic vendor relationships and regional training opportunities for our agents.
Tel: 817.269.2487 Website: www.netleaseexperts.com

Jenny Aldridge
Team Leader

Jenny is the Market Center Team Leader and chairs the Education Committee.
Jenny now has over 21 years in real estate and her approachable manner and expertise make her a strong motivating team leader. Jenny is a new home construction specialist with 10 years of home building experience. In all aspects of subdivision or new construction development, she is equipped to assist from the ground up. She is a Relocation and Military Relocation Specialists. Considering her background and involvement with the Air Force she is the perfect choice to assist those who are relocating.
Her professional designations include Military Relocation Professional and Accredited Buyer's Representative. Her many awards include the prestigious Coldwell Banker President's Elite Club for 3 years, the 2013 Coldwell Banker Panian and Mash Listing Agent of the year and the 2011 and 2013 Referral Agent of the year. Jenny and her husband Jimmie are blessed with 4 children; Amy, Heather, Kyle and Tessie and 4 grandchildren.

How can I help: If you are interested in learning more about Keller Williams contact me.


Toshia McNichols
MCA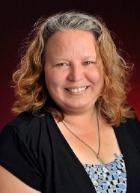 Toshia McNichols serves as the Market Center Administrator for Keller Williams Abilene. Toshia was previously with KW from 2004 – 2007 and joined Abilene in 2015. She spent eight in the Army as a UH-60 Blackhawk Mechanic. She and her husband John, have 2 adult children and 2 fur babies.
Renae Sanders
Assistant Market Center Administrator
Technology Coordinator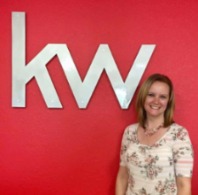 Renae joined the KW Abilene team in June of 2017 in response to huge amounts of growth within our Market Center. She is the Assistant Market Center Administrator and the Technology Coordinator. She comes to us with over 10 years of administrative and accounting experience. Renae is originally from southern New Mexico, but has been in and out of Abilene for the last four years. She is a mother to a rambunctious 5-year-old boy and a dogmom to an even more rambunctious husky/mastiff. She loves baking, music, movies, and road trips.
Kellie Blanchard
Director of First Impressions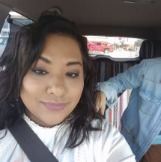 Kellie is the Proud wife of a Veteran and mother to one adorable son. She has a large family that she loves spending time with. She enjoys cooking, camping, traveling and antique shopping. Kellie love all things holidays! She calls both Abilene and Lubbock her hometowns. She is an active member of Hillcrest Church of Christ. Kellie also enjoys community outreach and does so as a member of a non-profit called WOM, a member of PTA and the acting treasurer for her son's Cub Scout Pack. Kellie worked in banking for several years as a supervisor before joining the KW Abilene family.
Robbie Johnson
Broker Associate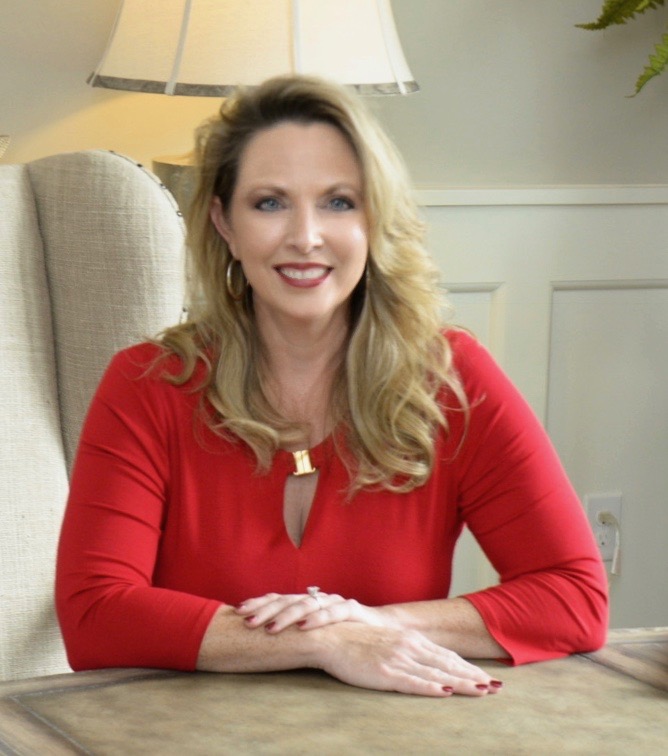 Robbie Johnson serves as a Broker Associate for Keller Williams Abilene. She is the go-to person for all TREC related, legal and contractual questions.
Robbie has been in the real estate business since 2002 and licensed in Louisiana, Florida and Texas. She has been an active licensed Broker in Florida since 2003 and in Texas since 2015. She is a Certified Luxury Property Specialist, Certified Divorce Real Estate Specialist, Certified International Property Specialist, and a real estate and business investor.
She has been named local Entrepreneur of the Year by WCR in both Florida and Texas, named Destin, FL "Realtor of the Year" twice and serves many as a real estate coach. She has successful teams in Abilene, Destin FL, and Birmingham AL.
Robbie is happily married to Jeff and is the proud mom and stepmom to 5 children and a grandson. She loves life in the big country on 20 acres surrounded by wildlife and her life at the beach, all with the love of her life, Jeff.How Can I Help?: Robbie is here for you when you have TREC, compliance, legal or contractual questions.
Agent Leadership Council
Clay McCullar
ALC – Technology Committee Chair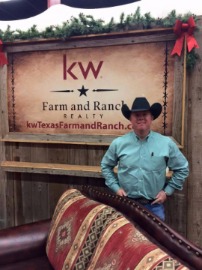 Clay is a third-generation real estate professional and his passion is evident. He is currently serving as the Technology Committee Chairman. Clay moved to the Big Country from Memphis, Tennessee in 1994 and married his wife Krista, a Baird, TX native, in 1999. Clay has experience in Commercial, Residential, and Farm and Ranch Real estate. He has managed the family Ranching and Cutting Horse operation in Shackelford County for 15 years. He has a Bacheler's Degree from Abilene Christian University and was inducted into the National Cutting Horse Non/Pro Hall of Fame in 2013 with over $750,000 in lifetime earnings.
How Can I help? Any Farm and Ranch questions.
Haley Bradshaw
ALC – Growth Committee Chair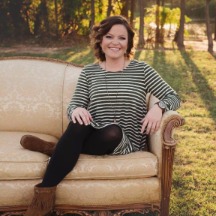 Haley Bradshaw has been an agent since February 2016. She prides herself in sharing the life changing experience of a career with KW with others, whether they are new agents or seasoned agents. She hosts career nights, organizes community events for the market center, is part of the Ignite teaching faculty. Haley also leads the agent accountability group. She knows how essential the training that KW offers has been for her business, so she thoroughly enjoys sharing that training with others. She is a Military Relocation Professional, as well as a sister, aunt, and Mom to 5 fur-babies. She loves everything involving animals, teaching, learning, and of course real estate!
How can she help? Contact Haley if you have opportunities for community involvement or events, want to know what KW Abilene has to offer, or have questions regarding career night.
Tina Backus
ALC – Finance Committee Chair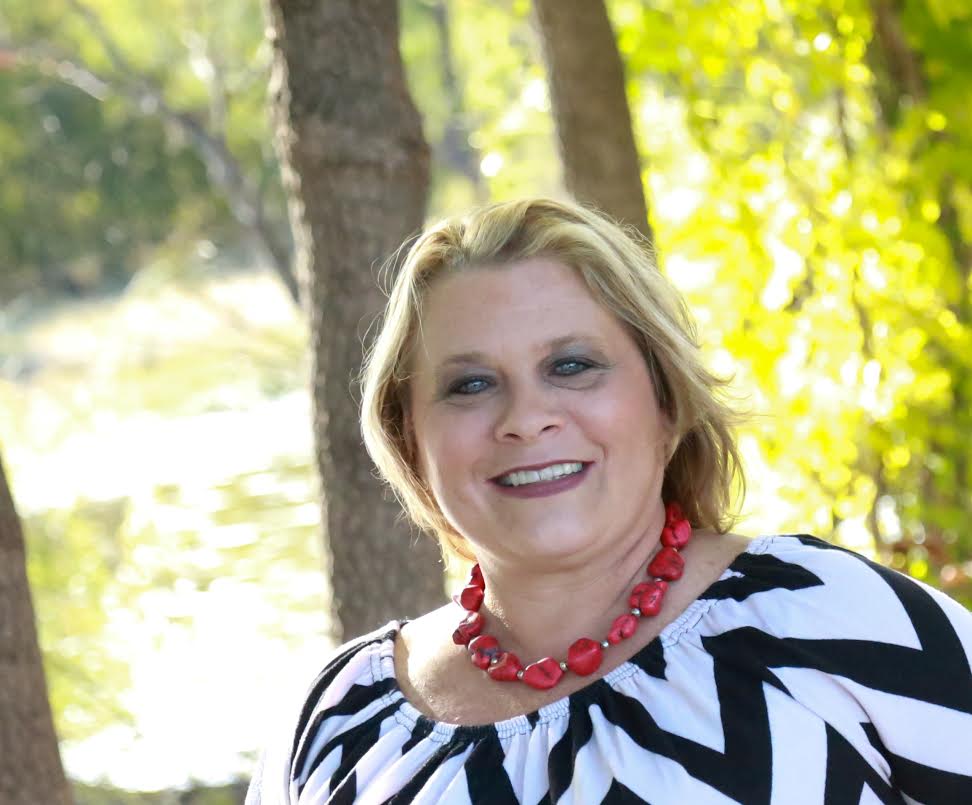 Tina Backus is the Team Leader/Owner of Backus Real Estate Group. She has been in Abilene since 1987 and has been in real estate for 10 years. As a long-term resident of Abilene, Tina is an expert on Abilene and the surrounding areas. She has been known to be work-a-holic, but she absolutely loves real estate so she doesn't see it as work at all! Tina is very meticulous when it comes to making sure her clients interests are protected in every transaction. She has served on several boards in our community and has recently just finished a two-year term as President of the Abilene Chapter Women's Council of REALTORS®. Tina believes in education, which is why she currently has her Graduate of Realtor's Institute and Accredited Buyer's Representative Designations. She is also a Military Relocation Professional and a Texas Affordable Housing Specialist. She has a servant's heart and is always trying to find a way to give back to our community. Tina is happily married to her best friend and has one daughter.
JULIE McCLURE HAGIN
Broker Associate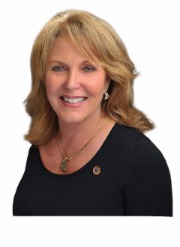 Julie began her real estate career in 1972 in Dallas, Texas, where she served on the Greater Dallas Board of REALTORS Arbitration Committee and was recognized as the Outstanding Young REALTOR. She opened The Aldridge Company, REALTORS, where she was a pioneer of the inner-city redevelopment, serving as the Secretary of the East Dallas Design Committee for the preservation of Swiss Avenue, Lakewood, Hollywood and Munger Place Additions, as well as the North Dallas area of Preston Hollow. During this time she ran her own construction crew and through remodeling preserved 57 homes in the areas. Julie was honored to serve as a Special Commissioner for the Dallas County Court of Law #4 under Judge Joan Winn for the acquisition and expansion of the Cotton Bowl area and the acquisition of property for the construction of the Dallas Galleria.

Julie moved back to her home town of Abilene with her husband Terry Hagin in 1982 and was named President of Frances McClure, Inc., a family owned and operated a real estate sales and property management corporation founded in Abilene in 1970. Frances McClure, Inc. (FMI) launched a joint venture with Keller Williams® Realty, Inc. through association with the Plano Market Center (Dick Dillingham and Mike Brodie), which resulted in the establishment of a local Keller Williams franchise in Abilene.

Julie has over 44 years of industry experience in the Texas market and is actively involved with numerous professional and service oriented organizations. Julie has served on the boards of the Abilene Association of Realtors, North Texas Real Estate Information Systems MLS, and the Texas Association of REALTORS. She has also served the Women's Council of Realtors where she received the Entrepreneur Woman of the Year award in 2010. In 2012 the Abilene Association of REALTORS presented Julie with the "Ray Scott" Distinguished Service award. Julie is a licensed real estate broker and is a Certified Residential Specialist, Graduate of the Real Estate Institute, Short Sale and Foreclosure Resource, Texas Affordable Housing Specialist, and Accredited Buyer Representative. Julie is a REALTOR Emeritus with the National Association of Realtors and has served on numerous boards and committees within the Texas Association of REALTORS.

Julie and her husband Terry Hagin have two married children; Amanda Hagin Doege and Preston Doege of Austin, and Chase Hagin and Dr. Catherine Hagin of Dallas. Granddaughter Avery Elizabeth Doege just turned 5! They also opened their home numerous foster children and 10 orphaned at birth four legged children!